Administration &
Quality Management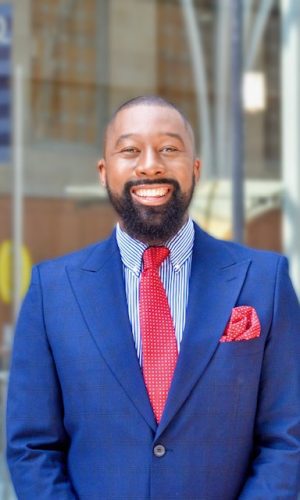 Michael Martin Drain, MSIL, OWDS
Michael Martin Drain, the President and CEO of Step-Up, Inc., has dedicated his career to fostering positive change and empowerment. With a profound background in leadership and advocacy. Previously, he served as
the Career Coaching and Special Projects Director at Ivy Tech Indianapolis, where he honed his skills in education and career development. Notably, he is the co-creator and Project Director of The Elevate: Change Starts Here program, a groundbreaking initiative that focuses on opening educational pathways and
career opportunities for adults and juveniles within the criminal justice system. Michael's commitment to reintegration and rehabilitation extends to his work as a former Regional Director for the Department of Correction, HIRE program (Hoosier Initiative for Re-Entry). This program's mission is to help individuals with felony convictions secure employment and vital resources in Indiana. Throughout his career, Michael has excelled as a thought leader, advocate, activist, and community organizer. His accomplishments include establishing employment pipelines with Fortune 500 companies for returning citizens and securing multiple grant awards, leading to project expansions across Indiana. With an M.S. in Leadership & Management and Bachelor's from IUPUI, Martin Drain is proud to serve Step-Up and the community at large.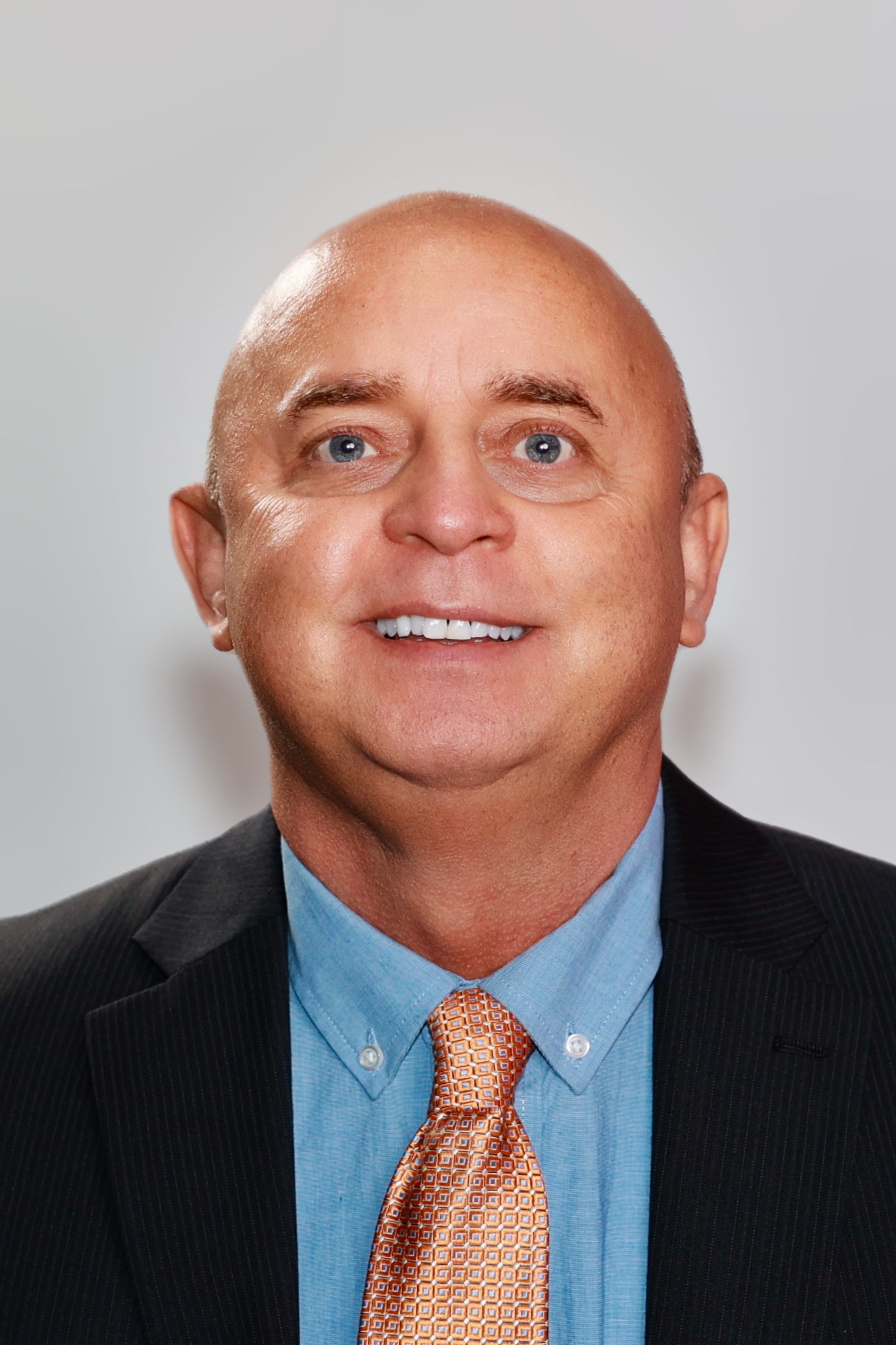 Dennis volunteered with Step-Up from 2005 to until he began working at Step-Up in November 2018.  His background includes Internal Audit, Loss Prevention and Finance.  He holds a bachelor's degree in Business Administration from Indiana State University.  Dennis has been with his partner since 1999 and they were married in 2017.  They both enjoy traveling, warm weather and hanging out with friends.  Dennis is originally from Terre Haute and is one of 6 brothers and 2 sisters.  Dennis is passionate about Step-Up and their mission.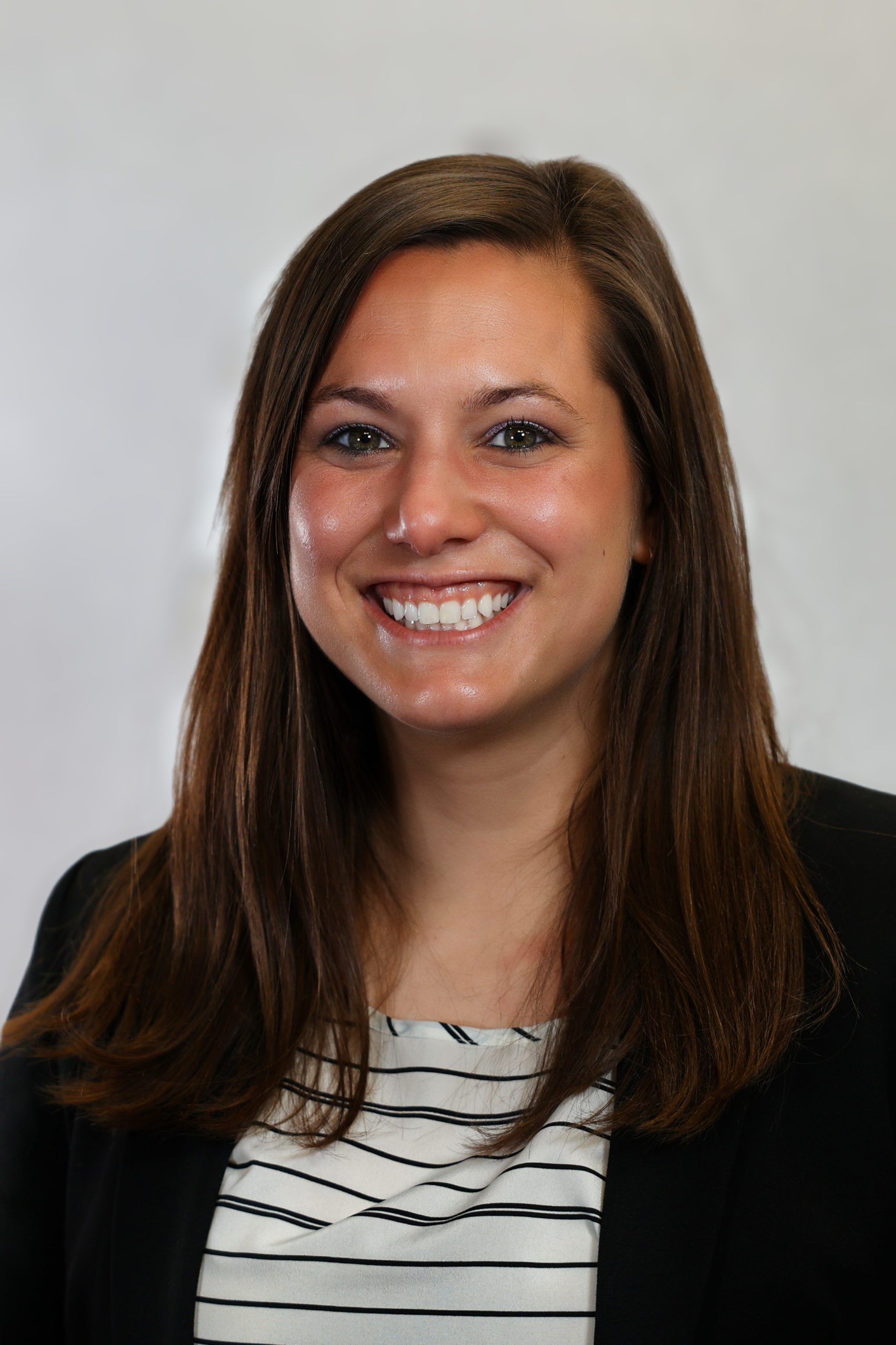 HANNAH KISTLER, MSW, LCSW
Director of Client Services

Hannah started her tenure at Step-Up, inc. in 2012 as a Non-Medical Case Manager and transitioned to her position as the Director of Client Services in mid-2016. Hannah is a Licensed Social Worker, with a Master of Social Work from Indiana University and a Bachelor of Social Work from Anderson University. Hannah is enthusiastic about her role and brings over 10 years of experience in the field of HIV client services. In her free time, Hannah enjoys watching women's soccer and spending time outdoors.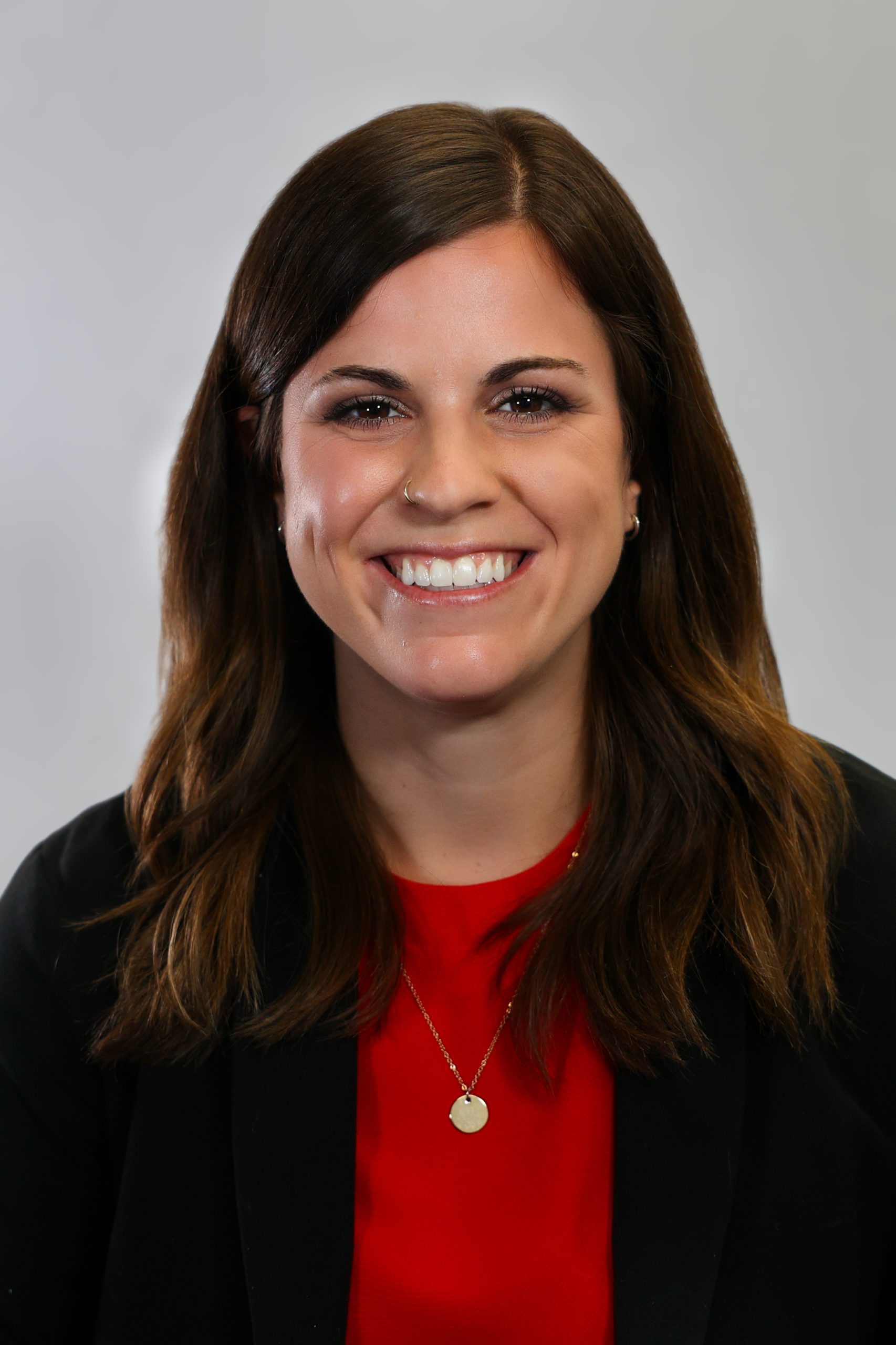 ABIGAIL Carr, MPH
Director of Re-Entry Services

After completing her Bachelor of Science at the University of Dayton in 2015, Abby Abram found her passion for the field of public health while serving a year with AIDS United AmeriCorps. In 2016, she pursued her Master of Public Health at the University of Indianapolis and began her career at Step-Up, Inc. As the Director of Re-Entry Services, Abby is passionate about reducing health disparities and instilling hope in Indiana Department of Correction. Additionally, Abby serves as the President on the Board of Directors for the Indiana Society for Public Health Education and as Adjunct Faculty at her alma mater, the University of Indianapolis.
Conner Tiffany, MPH
Director of Outreach and Prevention

Conner graduated from Indiana University – Bloomington with a Bachelors degree in Biology in 2018. During the latter end of his time at IU Bloomington, Conner found his passion in public health which influenced him to pursue a Master of Public Health at IUPUI. Conner focused heavily on prevention within health policy and completed his Master of Public Health in 2020. He began his professional career at the Indiana Department of Health (IDOH) in the violence prevention field before transitioning to the HIV/STD field where he led quality improvement and health equity efforts throughout the state. Conner is excited to continue his profession career in prevention at Step Up. In his free time, Conner enjoys a plethora of activities, including running with his father, playing trivia at local venues with his group of friends, and hunkering down to watch a new documentary.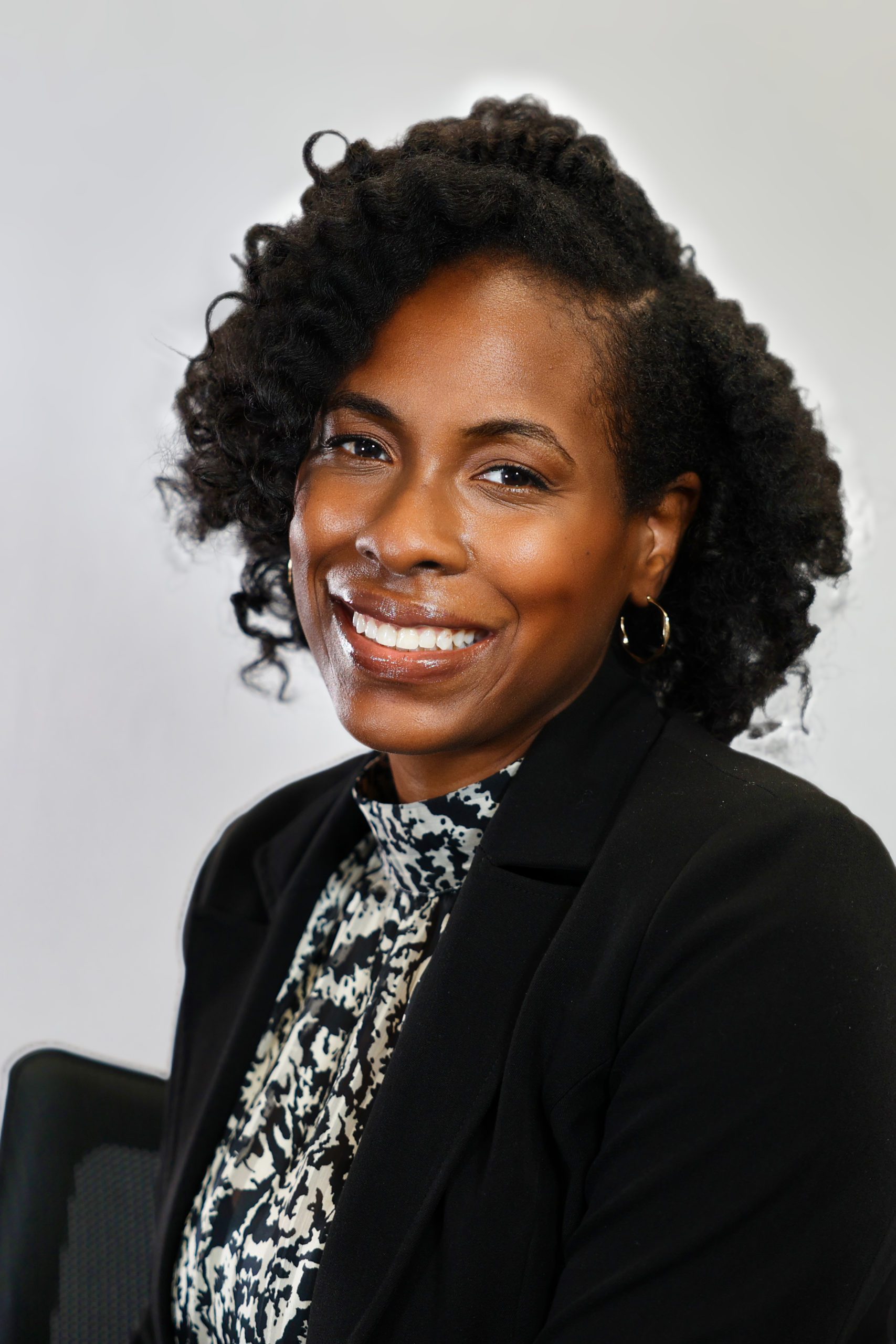 Sherika has a Bachelor of Science in Public Health from Indiana University- Bloomington and a Master's in Public Health from Indiana State University. Before coming to Step-UP, Sherika worked as the Viral Hepatitis Prevention Coordinator at the Indiana State Department of Health. Sherika's professional background also includes working as a disease intervention specialist and a community health worker at the Marion County Public Health Department. In her spare time, Sherika enjoys spending time with her family and dog and volunteering at the humane society with her son.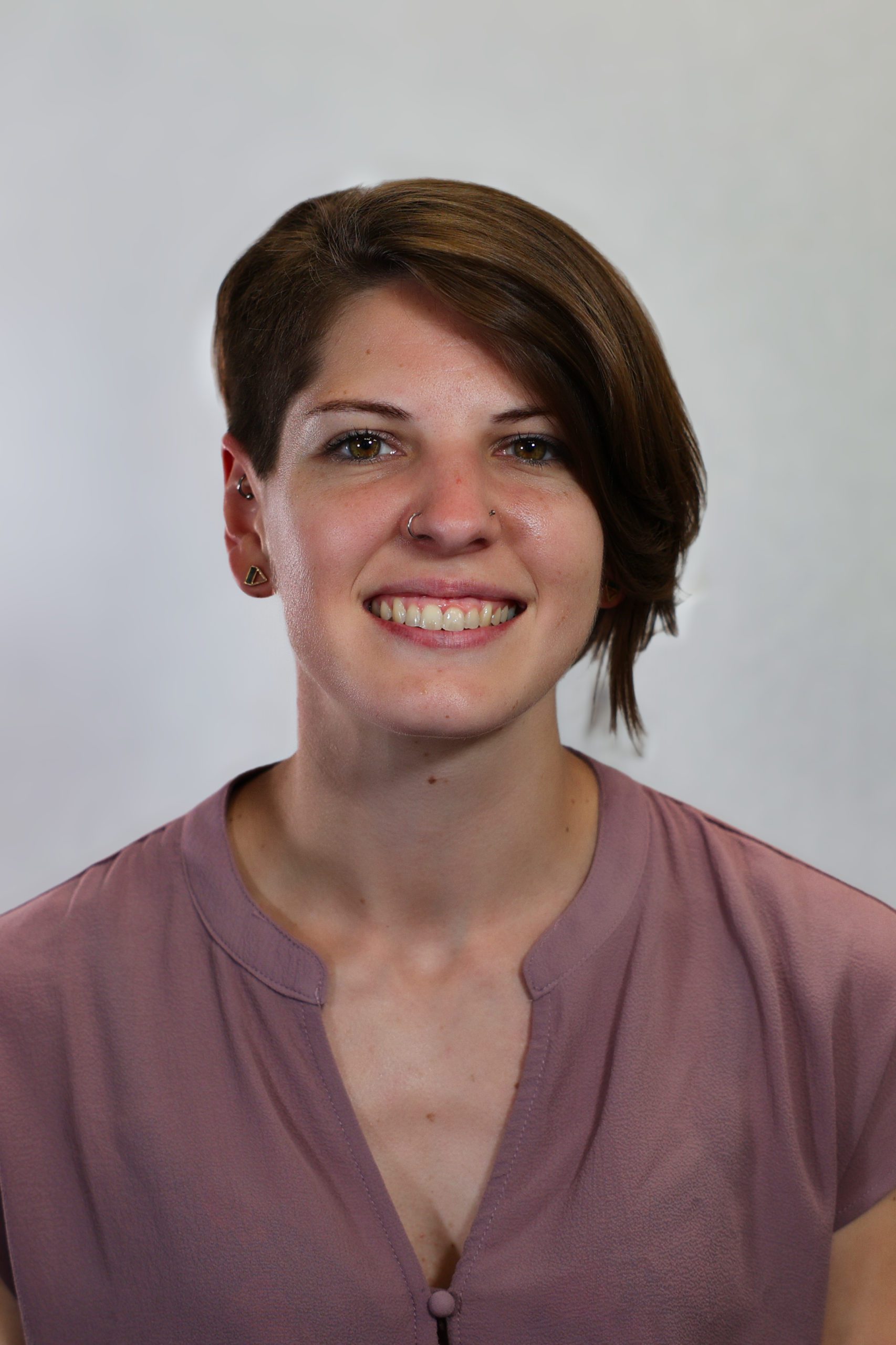 Mara started her tenure at Step-Up, Inc. in October 2018 as a Case Manager with the Re-Entry Services team and transitioned to her current position in August 2019. Mara is a graduate from Indiana State University where she obtained her Bachelor of Science degree in Criminology and Criminal Justice. Mara has extensive experience working in the criminal justice system and re-entry services.
Marcella recently joined Step-Up in July of this year. Her background encompasses a degree in Occupational Therapy and studies in business. Having run her own business for eleven years, she brings experience of bookkeeping with an enthusiastic attitude in working with the Step-Up agency and their mission. Marcella enjoys traveling, spending time with her family, and enjoys having with her dog.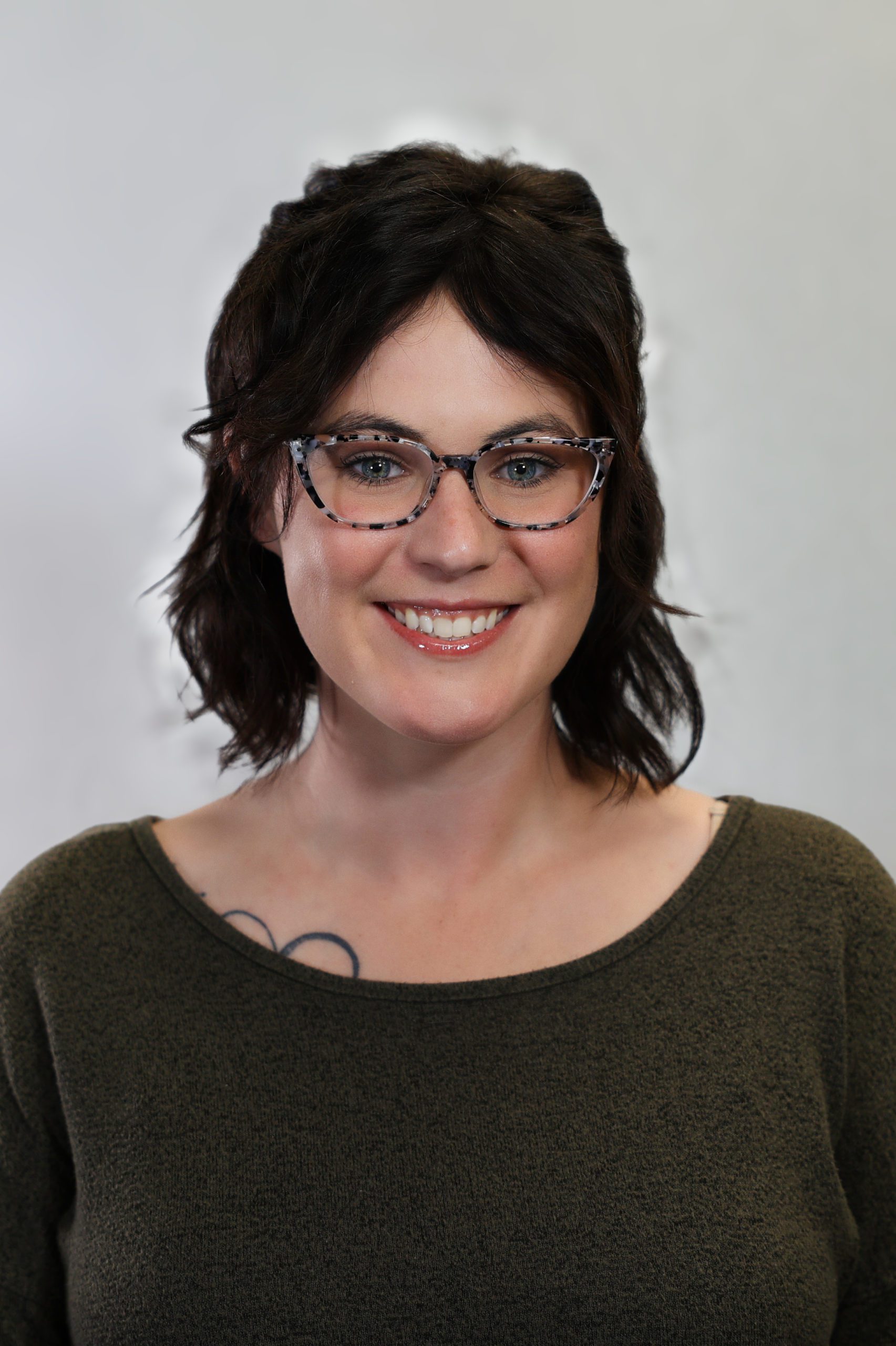 Abby recently began working with Step Up, Inc. as a non-medical case manager. Though she is new to the field, she is familiar with the work seeing as her family has worked in this field for many years. Before joining the Step-Up team, Abby was a cosmetologist and receptionist and has always loved working with the public. She is very excited to start this new journey by reaching out to the community. 
Christine graduated with a Bachelors in Psychology from Indiana State University. Christine is currently attending IUPUI to obtain her Master's in Social Work as well as becoming LCSW (Licensed Clinical Social Worker) . Christine has had 4 years of professional experience working in the field of case management. Christine enjoys self care activities; exercising, yoga, canvas painting, traveling and spending time with friends and family.
"Self care is how you take your power back"
Chondra is excited to be a new Non-Medical Care Manager at Step Up. She has a Bachelor of Arts with a focus in Psychology and Social Work. She loves working with the community, and never meets a stranger. In her spare time, she loves to spend time with her loved ones, (including her 10 lb. dog), floating in her kayak, camping, and tending to her many plants.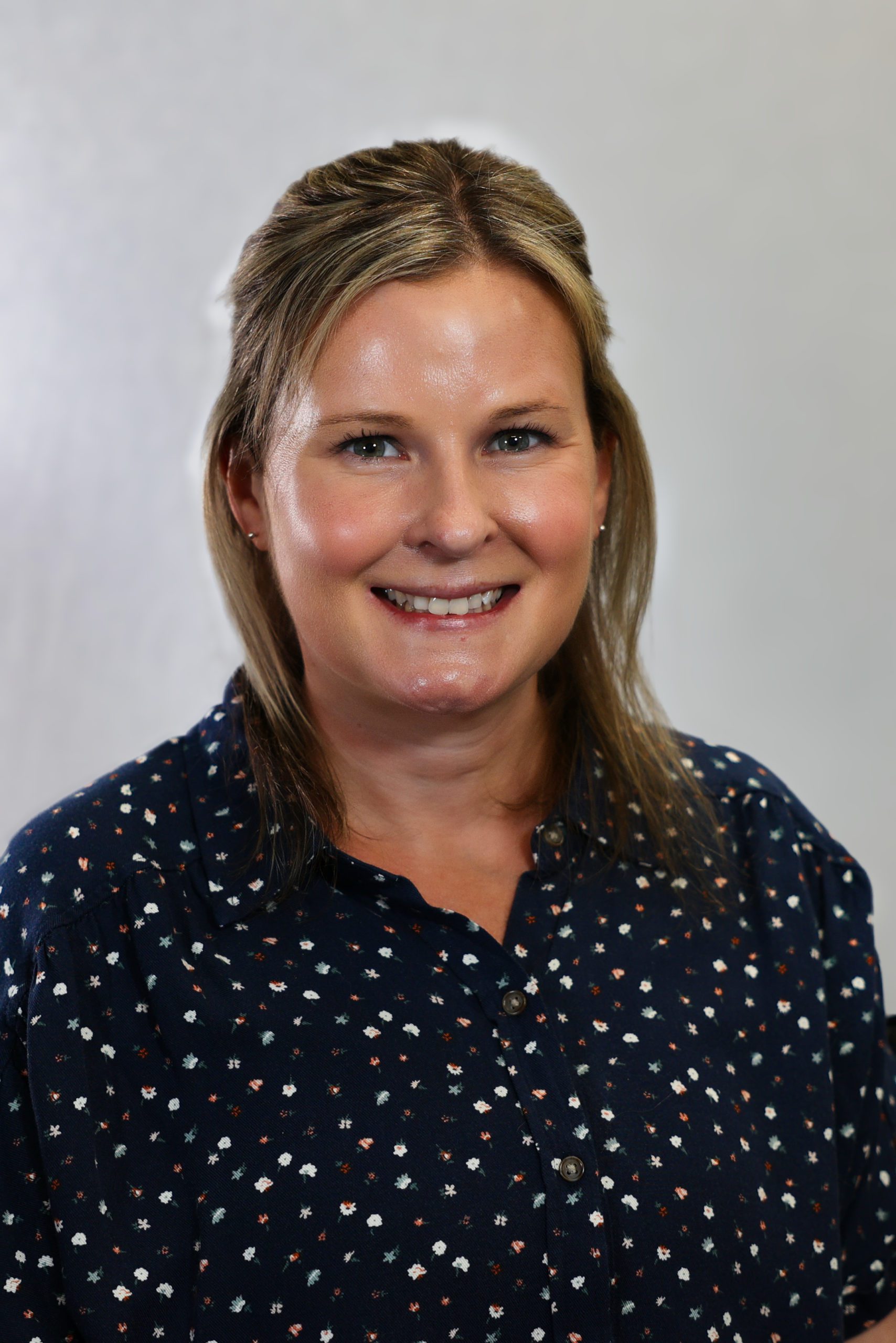 DUSTIE GOLDSMITH, MSW, LCSW
Medical Case Manager & Mental Health Clinician

Dustie Goldsmith, MSW, LCSW, is a Medical Case Manager and Mental Health Clinician for Step Up's HIV Client Services. Dustie earned her bachelor's and master's degrees from the Indiana University School of Social Work. Prior to joining the team at Step Up in 2019, Dustie has worked in various mental health roles including with survivors of domestic violence, individuals placed in long term inpatient psychiatric care, children in foster care settings, children placed in juvenile detention centers, and in suicide prevention at an Indianapolis children's hospital emergency room. In her free time, Dustie enjoys spending time with her husband and kids, reading, and long-distance running.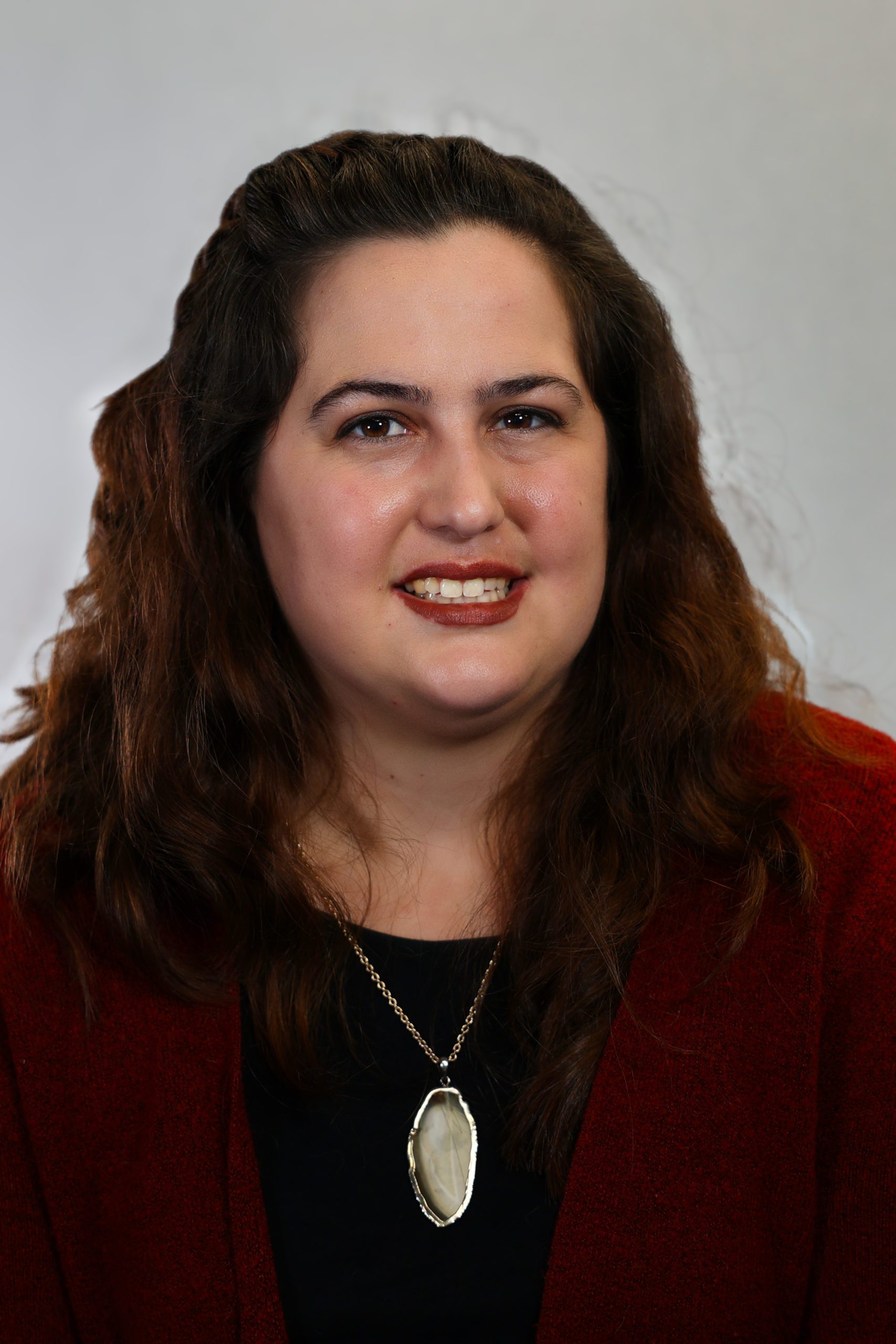 Emily graduated from Indiana University with a Bachelor's in Social Work in 2017 and with her Master's in Social Work in 2018. She joined Step Up as in intern in February 2017. In December of 2017, Emily began working for Step Up as a Non-Medical Case Manager and is currently in the position of Housing Team Lead. In her free time, Emily enjoys playing with her dog, baking, and exploring different parks around the city.
Holli recently began working with Step Up, Inc. as a Non-Medical Case Manager. She originally discovered the organization in 2013 when she completed her internships working with both the Care Coordination and Outreach and Education teams. She went to school for Human Services and graduated as an HS-BCP (Human Services Board Certified Professional), and then went on to study Social Work at Indiana Wesleyan University. She has been working in Medical Billing for the past several years and is excited to get back into the field and start this new journey working within the community. In her free time, she enjoys spending time with her family and friends, camping, hiking, traveling, swimming, and shopping!
Juan Veloz
Juan is new to the HIV Services team. He began working with us as an Outreach and Testing Coordinator and is ready to embark on his journey as a Non-Medical Case Manager. He has always been passionate about working with the LGBTQ+ and Latino Communities. He is looking forward to helping both communities and providing comprehensive services. In his spare time, Juan enjoys exercising, spending time with friends, and going out dancing.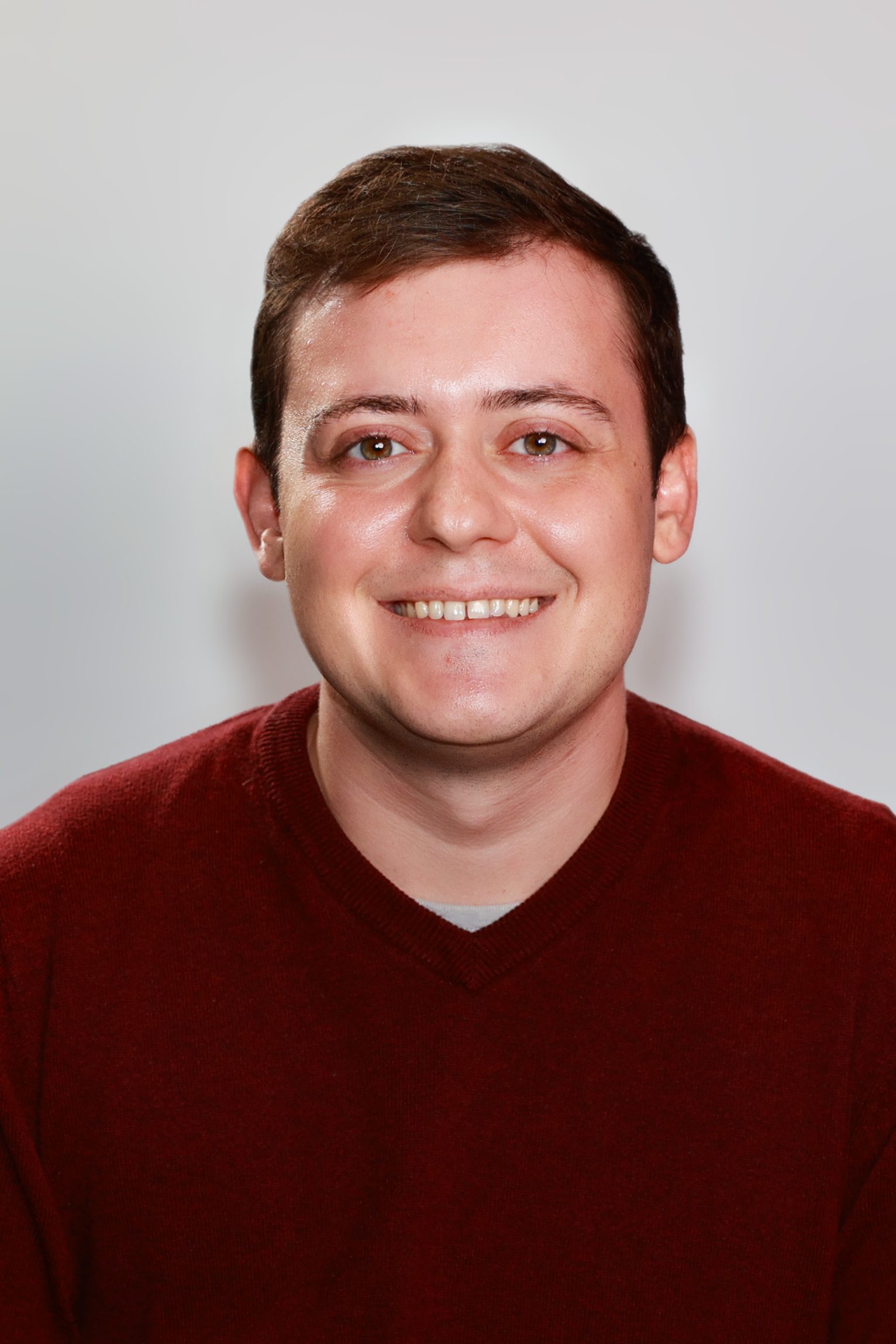 Jake currently works as an HIV/AIDS Care Coordinator with Step-Up, Inc. Prior to working at Step-Up, he was a BSW intern at Meridian Health Services HIV Care Coordination in Muncie, IN and a volunteer with Muncie Outreach. Jake graduated with his BSW from Ball State University. He lives in the Indianapolis area with his husband and their pets. Jake enjoys spending his free time hiking, visiting state parks, playing board games, and watching Food Network shows.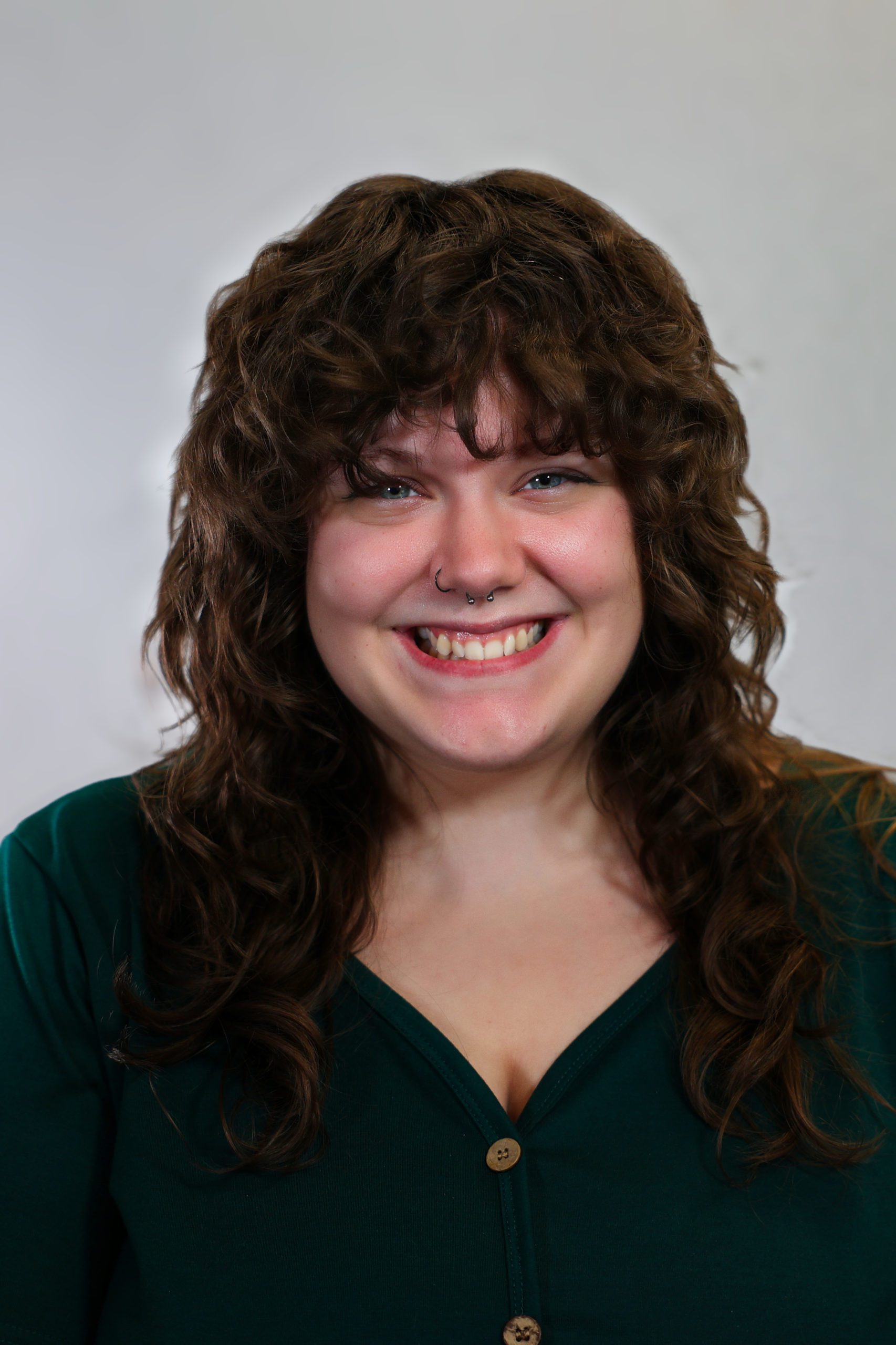 Madison is a Non-Medical Case Manager with Step-Up Inc. since February of 2019. She has a Bachelor's in Social Work and Sociology from Indiana University. Madison enjoys spending time with her pets and loved ones. Her hobbies include traveling, embroidering, horticulture, and volunteering with the community.
Trevor joined Step-Up in August 2022 as a Practicum Student and an AmeriCoprs member in October 2022. Trevor will graduate with his bachelor's in social work in May 2023. Trevor will also complete his minor in Criminal Justice and Certification in Drug and Alcohol Abuse Counseling in May 2023. Trevor will then go on to obtain his MSW following graduation. Trevor enjoys doing Tae Kwon Do as a form of self-care and is currently working at obtaining a black belt. Trevor also enjoys camping, singing, music, writing poetry, fighting for LGBTQIA+ rights (with a focus on transgender rights), advancing knowledge in Suicide Prevention, and driving fast. 
Rasha Darkazli joined Step-Up as a Non-Medical Case Manager in Jun 2023 , She has more than 8 years of experience in case management working for multiple international and national agencies. Rasha received her first Bachelor of Science in Accounting from the University of Baghdad while her second Bachelor was in Arts in Translation from the University of Almustansiriya. She previously worked at several nonprofit organizations with a focus on Case Management. She also worked as Accountant and Voucher Examiner for USAID. She believes that every person deserves affordable healthcare and a safe place to live, and that equitable access to health & housing are keys to the wellbeing and growth of individuals and communities.
Outreach, Prevention & Testing Services
Aaron Stewart-Curet is a local Indianapolis native. He has worked in various fields, ranging from cultural advocacy,  government access, and community-based care and resourcing before arriving to Step-Up for ther NHBS Interviewer Team. When he is not out in the community working, he enjoys spending his free time finding the newest Latin and Asian food spot, spending time with his family and friends, and finding new ways to spoil his little fur baby; Zora. Aaron is extremely excited to be a part of the Step-Up, Inc organization and is looking forward to helping it achieve its mission and goals.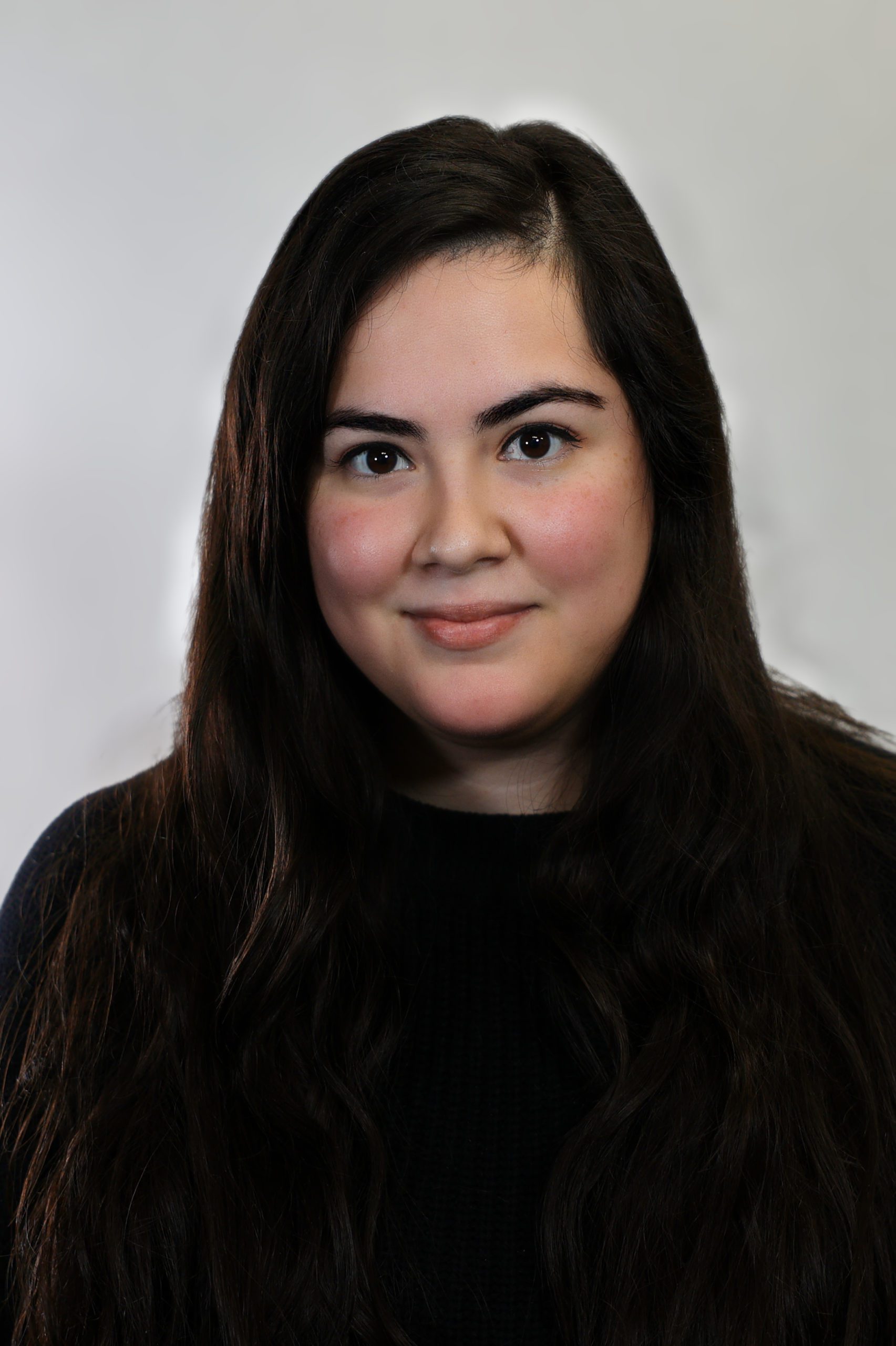 ANA COOPER
Outreach and Testing Coordinator
Ana is an Outreach and Testing Coordinator with Step-Up Inc. since January of 2018. She has a Bachelor's in Psychology from Marian University. Ana has worked in family services helping a diverse population of families. Ana is excited to also support the Latino community in Indianapolis as she is fluent in Spanish and English. Ana enjoys spending time with friends and family in her free time.
Ervin is thrilled to join the Step-Up, Inc. team as a NHBS Field Interviewer. He received his B.S. degree from Ball State University in 2009. Ervin started his career in the STI/HIV field in 2013 at the Bell Flower Clinic (BFC). He has been in the field ever since in various positions at different local STI/HIV related organizations. Being a person living with HIV, he is thankful to be able to continue to use his expertise to provide prevention and education to the community when it comes to STI/HIV awareness and stigma. 
Jasmine Bell
Connect to Cure Testing Coordinator

My name is Jasmine and prior to coming to Step-Up, I was a Certified Nurse Aide (CNA) for 11 years. I am very passionate about working with people, specifically helping them stay informed and on top of their sexual health. I plan on going back to school to finish pursuing my bachelor's degree in psychology soon. In my down time I love spending time with my daughter, family and friends, meditation, and enjoying all the beautiful things life has to offer.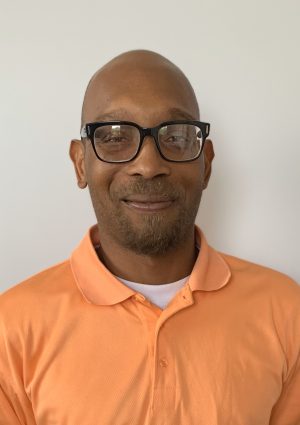 Kevin Carson
Connections Plus Prevention Coordinator
Kevin Carson is originally from Gary, IN. During his free time, he enjoys hanging out with family and friends. Kevin also likes to cook, eat, and watch tv. His favorite color is lavender, and he loves Chinese food especially orange chicken from Panda Express. Kevin was in the military from 1997 to 2000. By being in the military during the times of Don't Ask Don't Tell, he got passionate about the LGBTQ+ community thriving towards more success and putting a stop to all stereotypes against the community. Kevin hopes to strive in this MSM Cycle 2023.
Kipp Morgan
Transgender Community Health Worker
Kipp Morgan started his career in community work promptly after graduating from Indiana Wellness College. With a license in Sports and Spa Massage Therapy, he tailored his practice to provide services to marginalized individuals in a safe and healing environment. In the beginning of 2023, Kipp Morgan Massage found an office to call home at Connected in Community. Through his experience as a transgender man of color, Kipp has often found himself helping clients, mutuals, and friends as an amateur gender affirming liaison. When he has spare time, Kipp enjoys writing scripts and performing on stage and screen. He also enjoys touching grass, dancing with his wife cuddling up with his Sphynx cat and Shiba Inu.
Liliana recently began working for Step-Up as a NHBS Field Interviewer. She is delighted to be part of the Step-Up team and excited to see where it takes her. Outside of work Liliana's hobbies are watching movies, dancing, spending time with his friends and food. Her favorite food is Mexican food.
Lydia is a graduate of Indiana University- Bloomington and a former AmeriCorps member with a passion for providing equitable care and services to communities in need. With her commitment to making a difference, Lydia is excited to be joining the Step-Up family. In her leisure time, this plant mom loves spending time with her plant babies and watching anime.
Matt seymour
NHBS Field Site Supervisor

Matt started his time with Leap-In as an interviewer during the 2022 PWID cycle and is continuing his work as the Lead Interviewer during the 2023 MSM cycle. Since joining this project Matt has been involved with providing testing services all throughout Marion County. In his free time, he enjoys playing videogames, reading, and hanging out with his friends. His favorite color changes all the time but is currently blue, and his favorite thing to eat is a nice BBQ burger.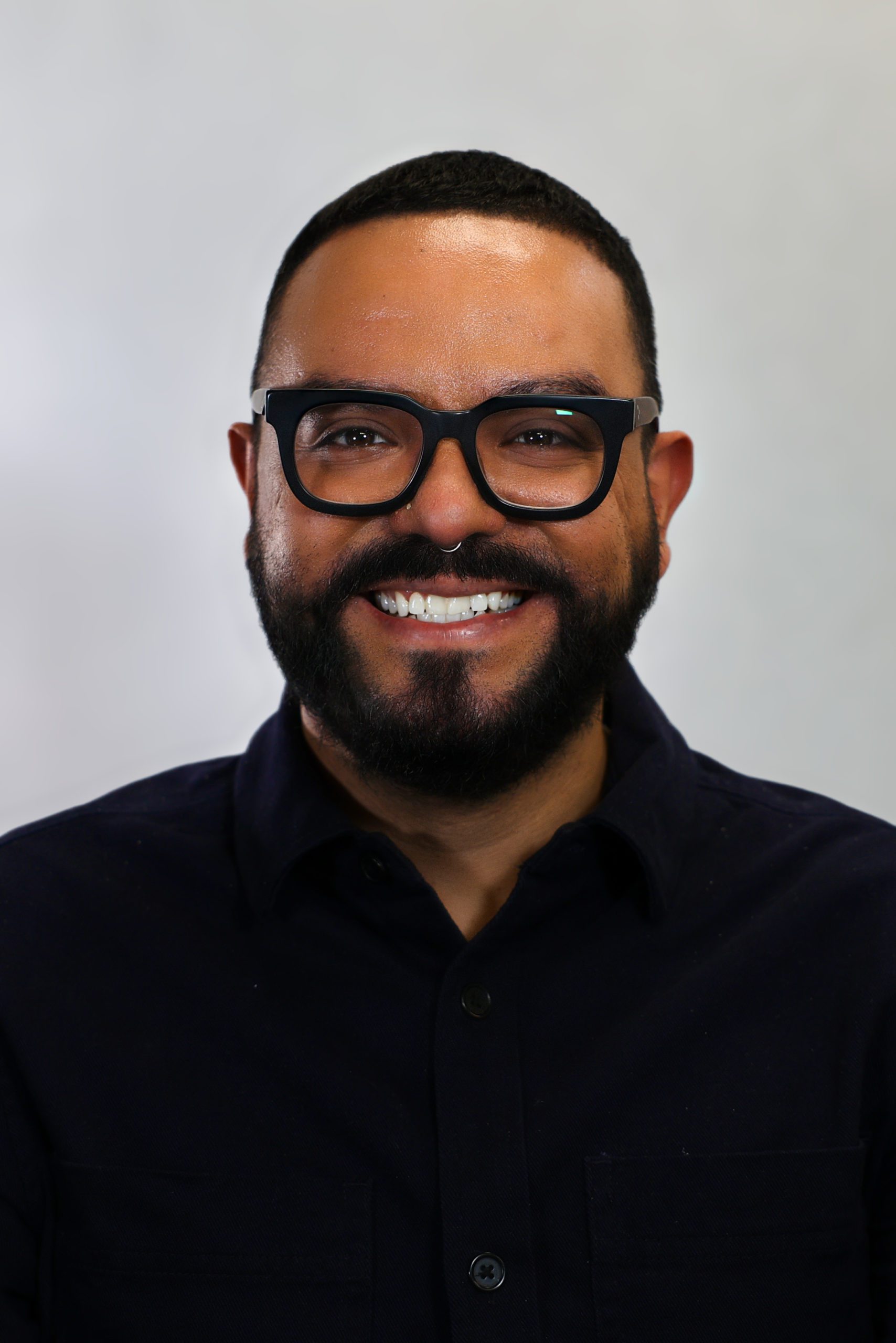 Manuel (Manny) Gonzalez-Carrasco started his HIV services career in New Mexico as a Housing Non-Medical Case Worker. The position was temporary, but Manny fell in love with the work and the difference he was making in his community. In September 2020 Manny moved back to Indianapolis and continued his journey in the HIV field. In Spring of 2022, Manny transitioned into the NHBS Manager role and has managed the LEAP IN program since then. The program brought top numbers in it's first year in Indiana. Manny hopes to continue to bring focus to social issues that include the Latinx/Ingenious, LGBTQ+, and the many other underserved communities in Indy.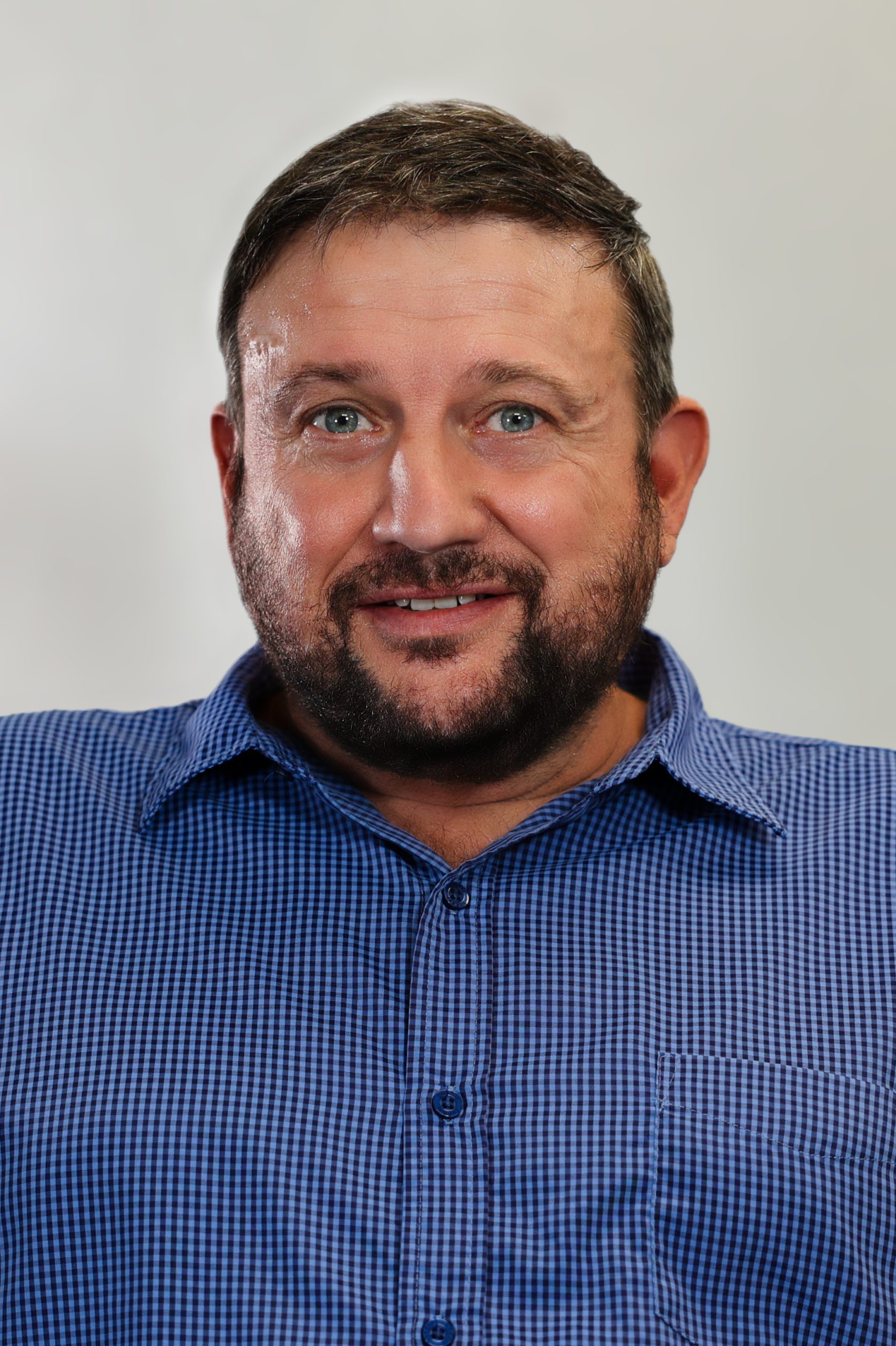 Michael has several years of experience in the customer service field and is great at creating a safe and comfortable space for someone to obtain testing services. He has been certified by both Red Cross and Indiana State Department of Health as a HIV/AIDS instructor, counselor, tester.  Michael has been with Step-Up since 2013.
Rachel Biddle
Connections Plus Community Navigator
Rachel Biddle studied Community Health at IUPUI, graduating in 2021. She found a love for this work through Dr. Carrie Foote's AIDS in Society course. She thought AmeriCorps would be a great next step in her journey. She is so happy to be at Step-Up! Rachel loves spending time with her girlfriend, her niece, and relaxing.
Rande jackson
Social Network Strategy Testing Coordinator
Originally from upstate New York, Rande Jackson is excited to begin his journey in the Indiana public health space. He has experience working in the arts scene and with the LGBTQ+ community. In his free time, he enjoys making art, rollerblading, and spending time with friends. Rande is an interviewer on the National HIV Behavioral Surveillance (NHBS) team.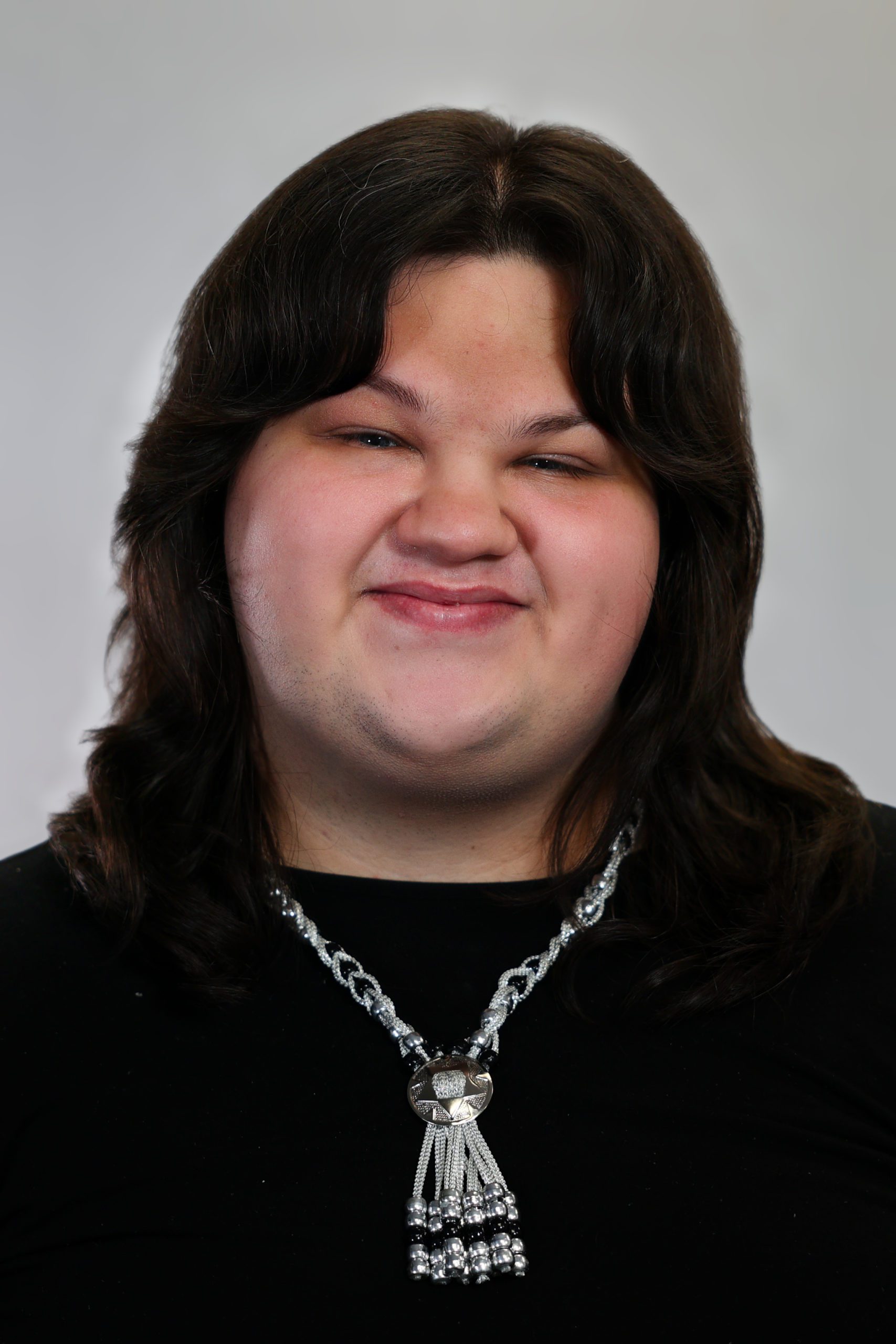 SYLVIA THOMAS
Education & Outreach Coordinator

Sylvia Thomas has been at Step Up since May 2018. She graduated with her Bachelors Degree in U.S. History in 2018. In her career, while working with people living with HIV/AIDS, Sylvia has also had experience in working in grassroots movements and in international diplomacy for Transgender Rights, Racial Justice, and Sex Work populations. While not working, she enjoys travelling, performing spoken word, and visiting local LGBTQIA+ establishments.
Chad Williams
Reentry Community Health Worker
Chad Williams is honored to be a part of the Step-Up Team as the Reentry Community Health Worker.  Born and raised in Indianapolis, Indiana and graduating from Kentucky State University with a bachelor's in arts, specializing in Public Administration and Vocal Performance, I have a passion for being a voice for the unheard and beauty for the arts. I enjoy fulfilling my duties as a member of Phi Beta Sigma Fraternity Inc. and embodying our motto, "Culture for service and service for humanity." In my leisure time, I enjoy performing and singing in various arenas, working out at the gym, and being a dog dad.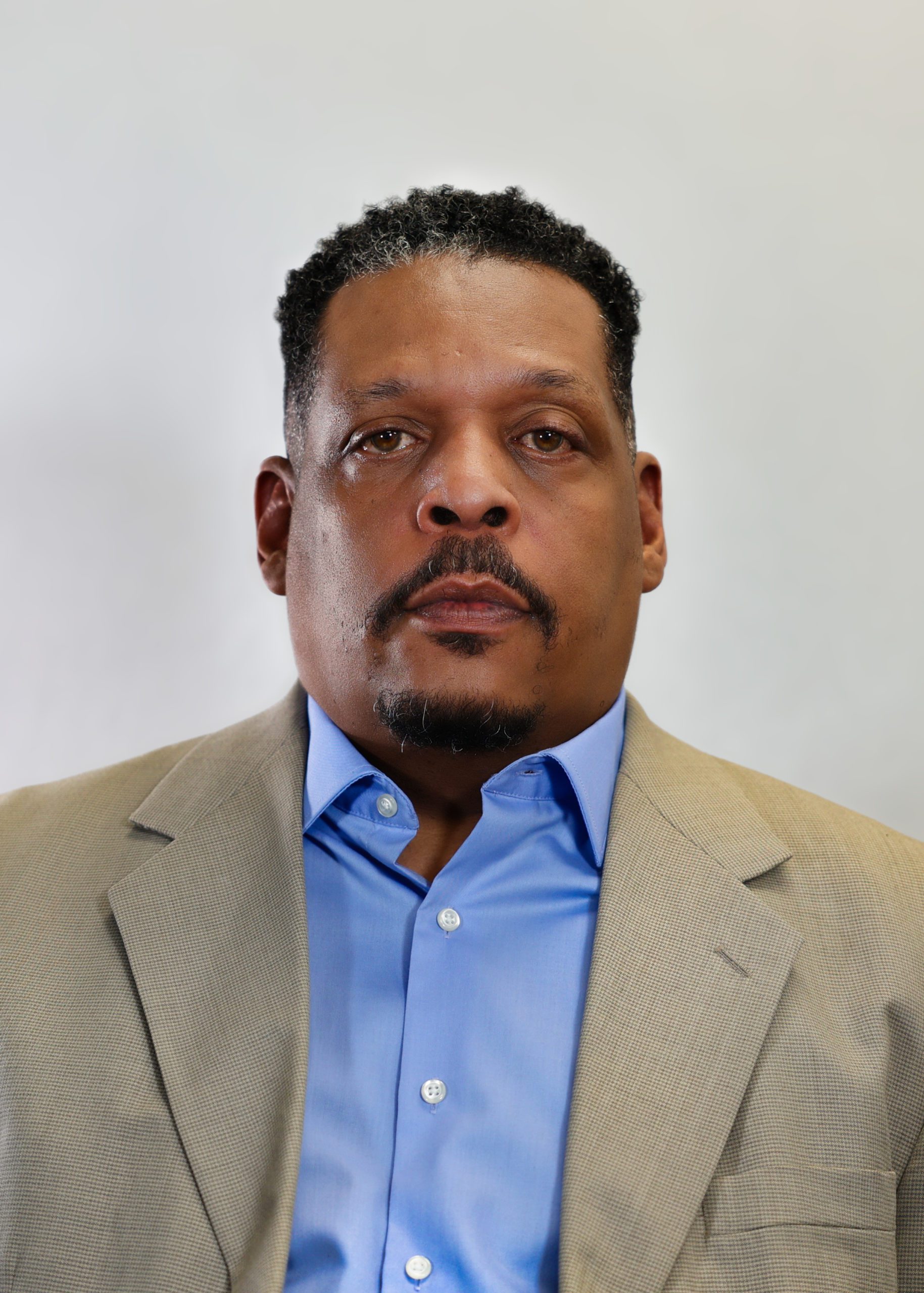 J. JOHNSON
Forensic Care Coordinator
J. Johnson serves as a Forensic Care Coordinator, offering person-centered, community-based services to individuals with criminal justice involvment. Born in Brooklyn, N.Y, Mr. Johnson is a combat veteran of the U.S. Army. During his military career he traveled extensively both domestically and abroad, residing in Europe for ten years. During his career he earned a Bachelor of Arts in Business Management from the University of Maryland. After his civilian career which included over twenty years of both corporate and entrepreneurial experience, Mr. Johnson now focuses his energies on social service as exemplified through his personal motto "Be the change you want to see in the world".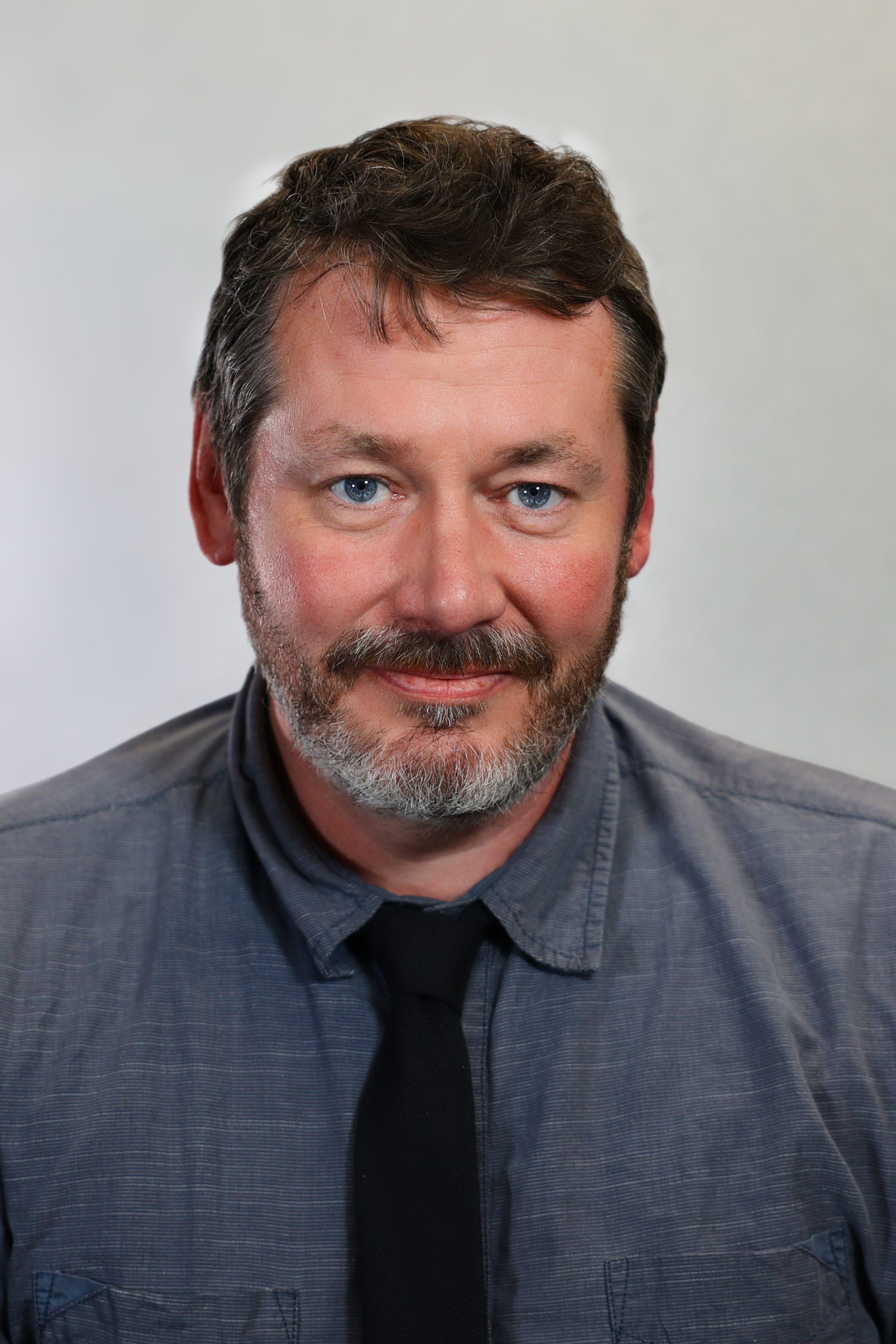 Jason Jones, MSW, LCSW
Licensed Clinical Social Worker

Jason Jones, MSW, LCSW is the therapist for Step-Up's re-entry services. Jason earned his bachelor's degree in criminology from Ball State University. He has worked at the Indiana Department of Correction and the Indiana Department of Child Services. Jason completed his Master of Social Work degree in 2014 from Indiana University and joined Step-Up in 2017. Jason has experience in mental health and addictions treatment having worked in the mental health unit at Pendleton Correctional Facility. Jason lives in Indianapolis and enjoys hiking, camping, and traveling.".
Jessica beyer
OutPEP Program Specialist

Jessica is excited to work with Step-Up! She began working with the Indiana Peer Education Program, INPEP, and Step-Up while incarcerated in Indiana Department of Correction in 2019. Upon her release from IDOC, Jessica knew she wanted to help others and continue her journey to help others with criminal justice involvement. Jessica wants others to feel how she felt during  her time in INPEP – not judged or belittled, but part of a team and fully accepted. In her free time, she enjoys goofing around with her son and taking mini vacations to explore with her husband. She also enjoys training dogs and cooking!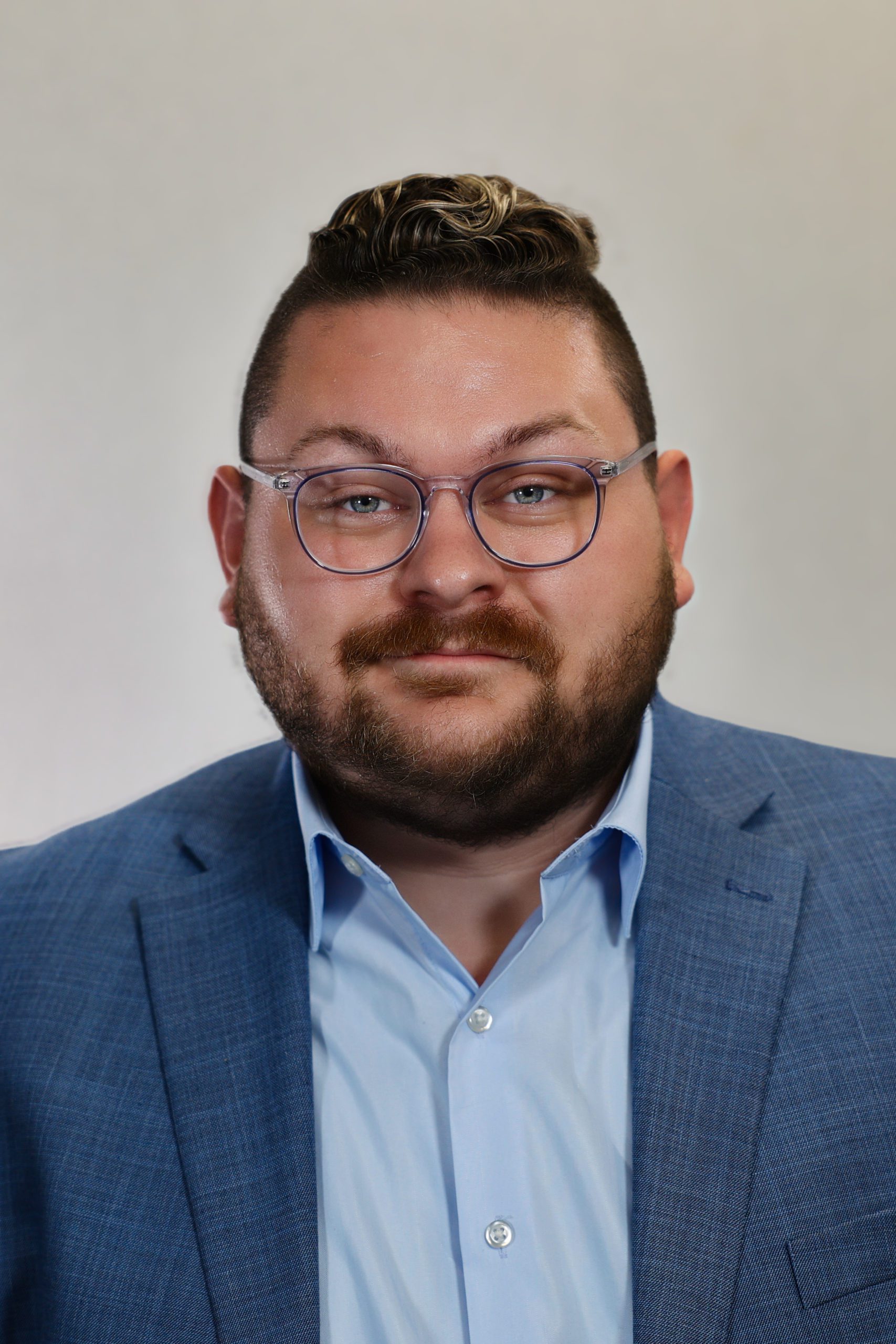 Joey is currently finishing his bachelor's degree in social and behavioral sciences at IUPUI and will graduate in the fall of 2022. Joey was a part of the 2020-2021 Ending the Epidemic AmeriCorps team, and really found a passion helping underserved communities and people with diverse backgrounds. In his free time, he loves to travel internationally, help the LGBTQ+ community, and learn about different people of different cultures.
Kris Roehling
HepLink Program Coordinator

Kris is a graduate of Rollins College with a BS in Psychology. She has decades of experience as a Recovery Coach, Community Health Worker, and Human Rights Advocate. Kris joined the staff of Step-Up in March of 2020 as the HepLink Care Coordinator and now serves as the HepLink Team Lead to ensure that people in Central Indiana gain access to treatment and get the cure for Hep C.  Kris is passionate about evidence-based, integrated, person-centered models of care including syringe access, SBIRT, Motivational Interviewing, overdose reversal, harm reduction and housing first models of care.
Ladessa is currently enrolled at Strayer University working on her associates degree in
Business Administration. Ladessa joined INPEP in March of 2022 during her
incarceration with the Indiana Department of Corrections. Ladessa joined the
program to help educate her fellow peers about important health topics and harm
reduction. She instantly fell in love with the program and all the organization
had to offer. Upon her release she was hired as a PEP Program Specialist. In
her free time, she enjoys snowboarding, mountain bike riding, watching
football, and reading a good book.  
Lorenzo joined INPEP in August of 2019 while incarcerated at the Indiana Department of Corrections. He has restarted his journey with Step-Up after a short break to further his education. During this time, he obtained his Certification in Peer Recovery Coaching.  He has joined the team as a PEP Program Specialist. Lorenzo is passionate about inspiring, educating, and being a resource for incarcerated individuals, during and after their incarceration. In his free time, he enjoys playing basketball, working out, and spending time with his family.
Stephanie Jackson obtained an Associated Applied Science in Business Administration as well as Human Resource Certification while residing in Fort Wayne, IN. She has less than 5 courses necessary to complete an Associate Degree, Human Services. Ms. Jackson has a substitute teaching license and has worked with several school districts throughout Indianapolis. She worked as a contractor with DCS providing Homebased Casework, Parenting Education, Father Engagement and Supervised visitation to client throughout Indianapolis and surrounding counties.  Ms. Jackson has been a licensed cosmetologist in the state of Indiana for over 30 years. She has been a licensed Cosmetology Instructor for 25 years. Ms. Jackson previously worked as a contractor for Oakland City University housed in Rockville Correctional Facility education department.
John Randolph, VIce chair and secretary